Throughout the years Evolution Pervious and Evolution Paving Resources have completed or consulted on projects ranging from permeable concrete walkways to grooved standard concrete cow paths throughout the North America, New Zealand, and Italy.
Case Studies
---
Portland's newest green homes use pervious for zero-runoff driveways – Portland "Street of Dreams"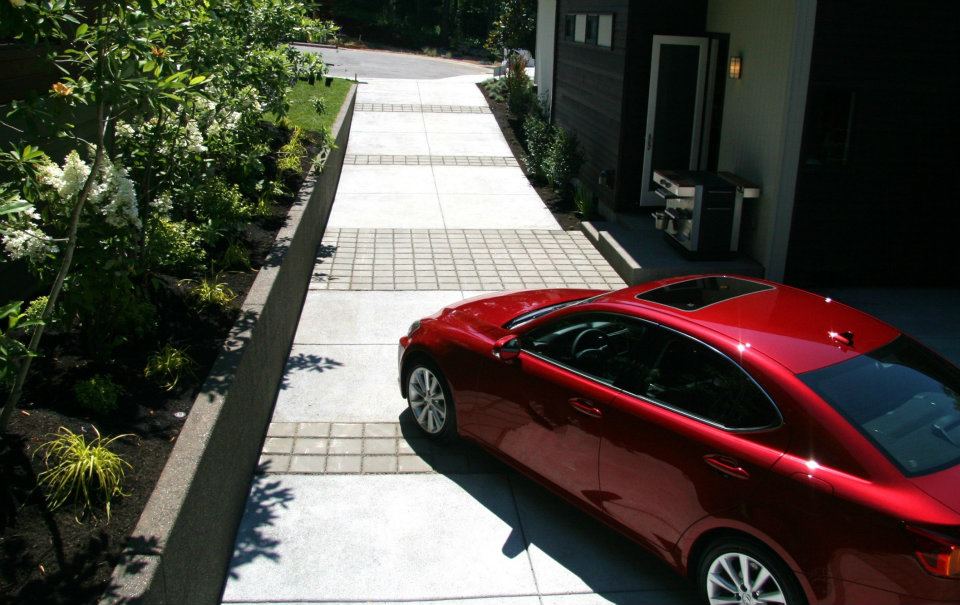 ---
Commuter plaza used durable pervious concrete – Fields Park, Portland, OR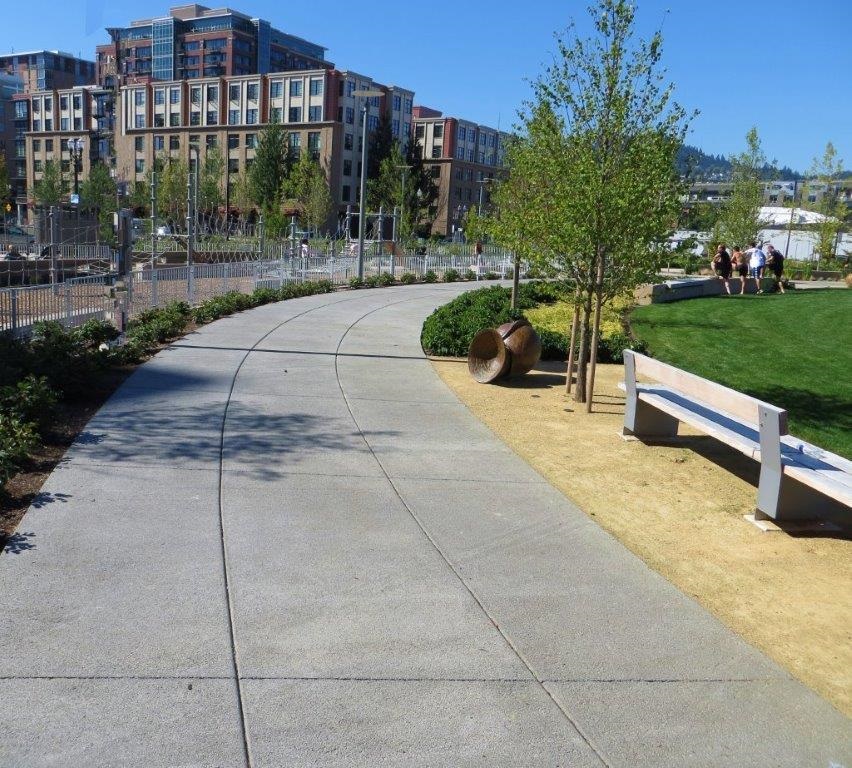 ---
Doctors choose "cooler" pavement for clinic – Willamette Eye, Ear, Nose and Throat Clinic, Salem, OR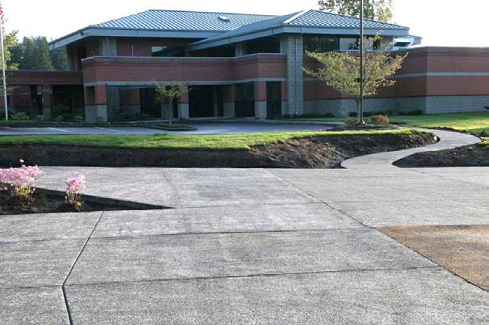 ---
An Oregon dairy saved $50,000 in annual farrier bills after the installation of an 11′ wide grooved standard concrete trail for their cows. No more mud, greatly improved traction and security, and better overall hoof condition.

By using Evolution's inexpensive TRAILrider® paver, concrete contractor was able to lower the cost enough to change the customer's mind. The five-man crew installed 2.6 miles of concrete trail – eleven feet wide and five inches deep – at a rate of nearly 20,000 square feet per day. They completed the entire 158,000 square feet of roadway by paving to the existing grade. As the screed cast a slip-reducing texture into the surface there was no set up or removal of forms and very little surface finishing. – Tillamook, OR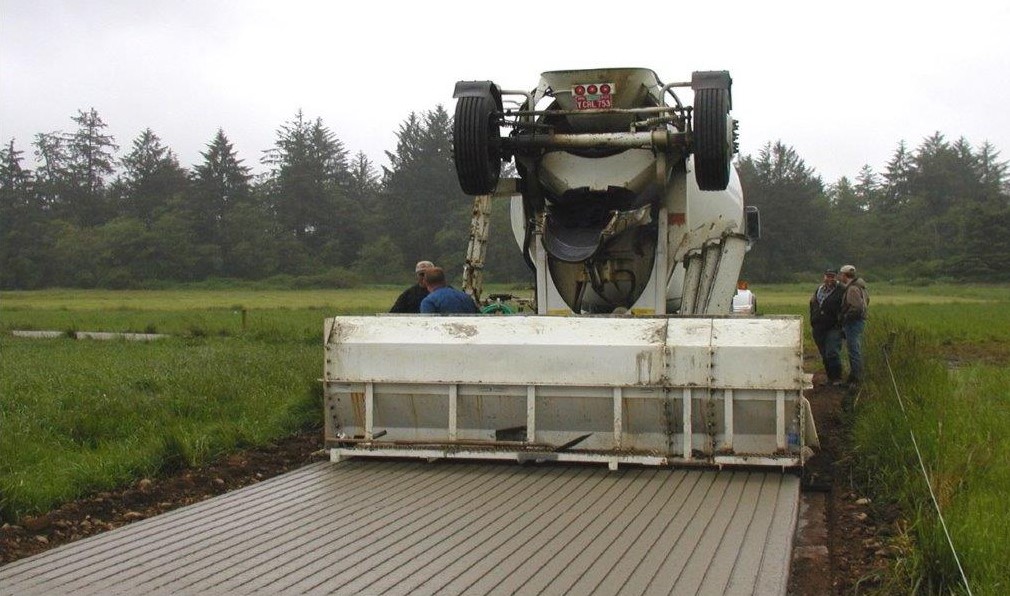 ---
Evolution TRAILrider® Slipform paver helps city pave pathways fast – McClellan Park, Cupertiono, CA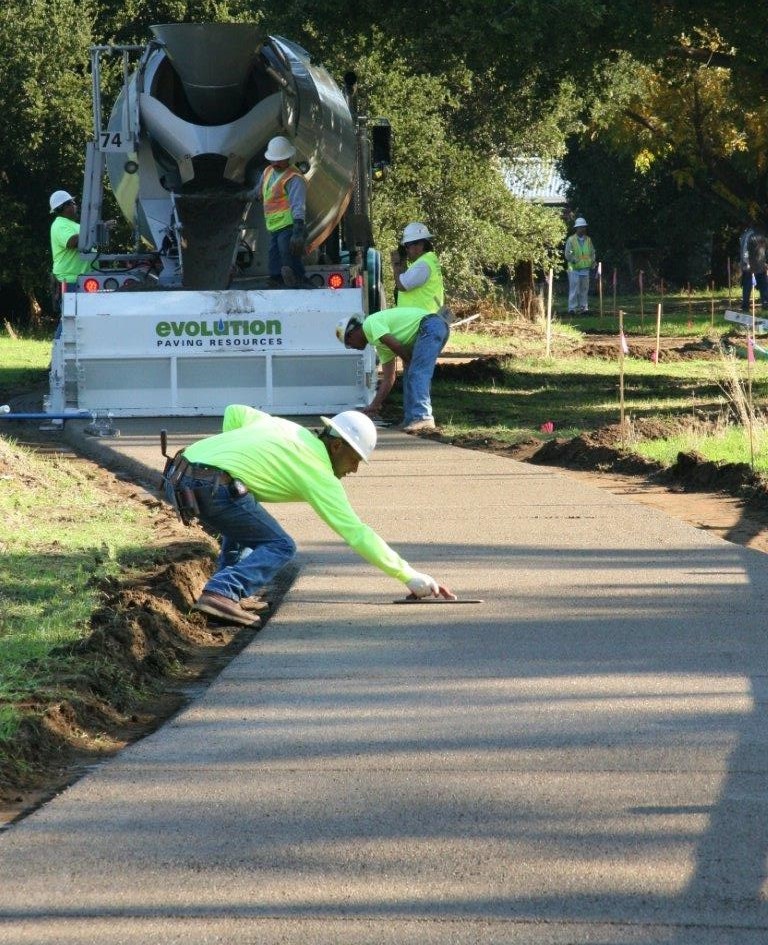 ---
Firefighter testing the permeability of Evolution Pervious concrete installation – Portland Street of Dreams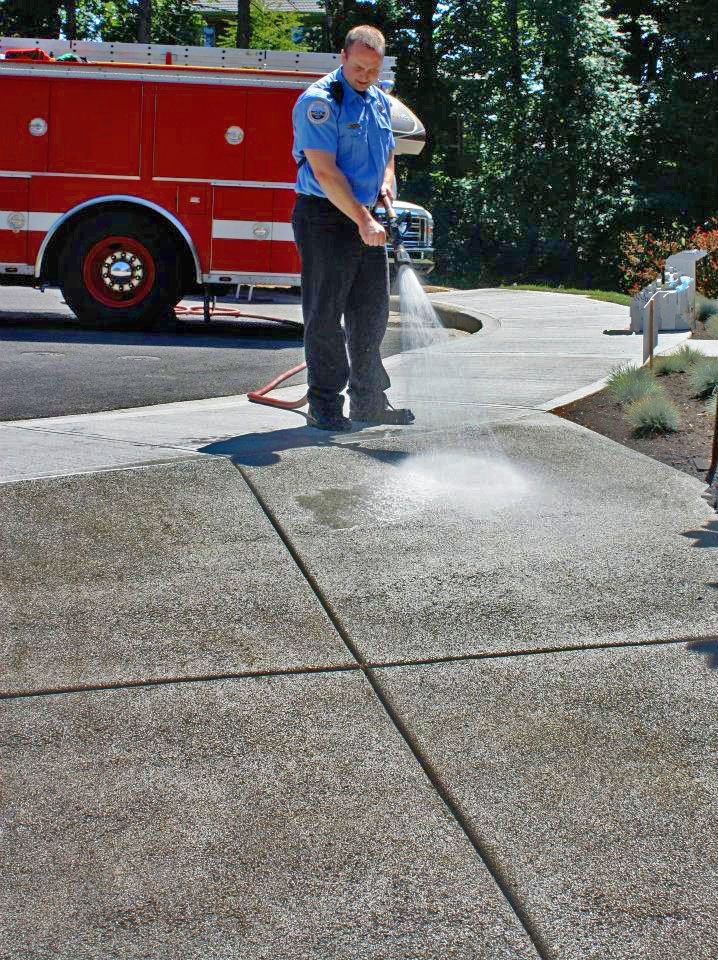 ---
Ash Street Apartments permeable walkway – Sonoma, CA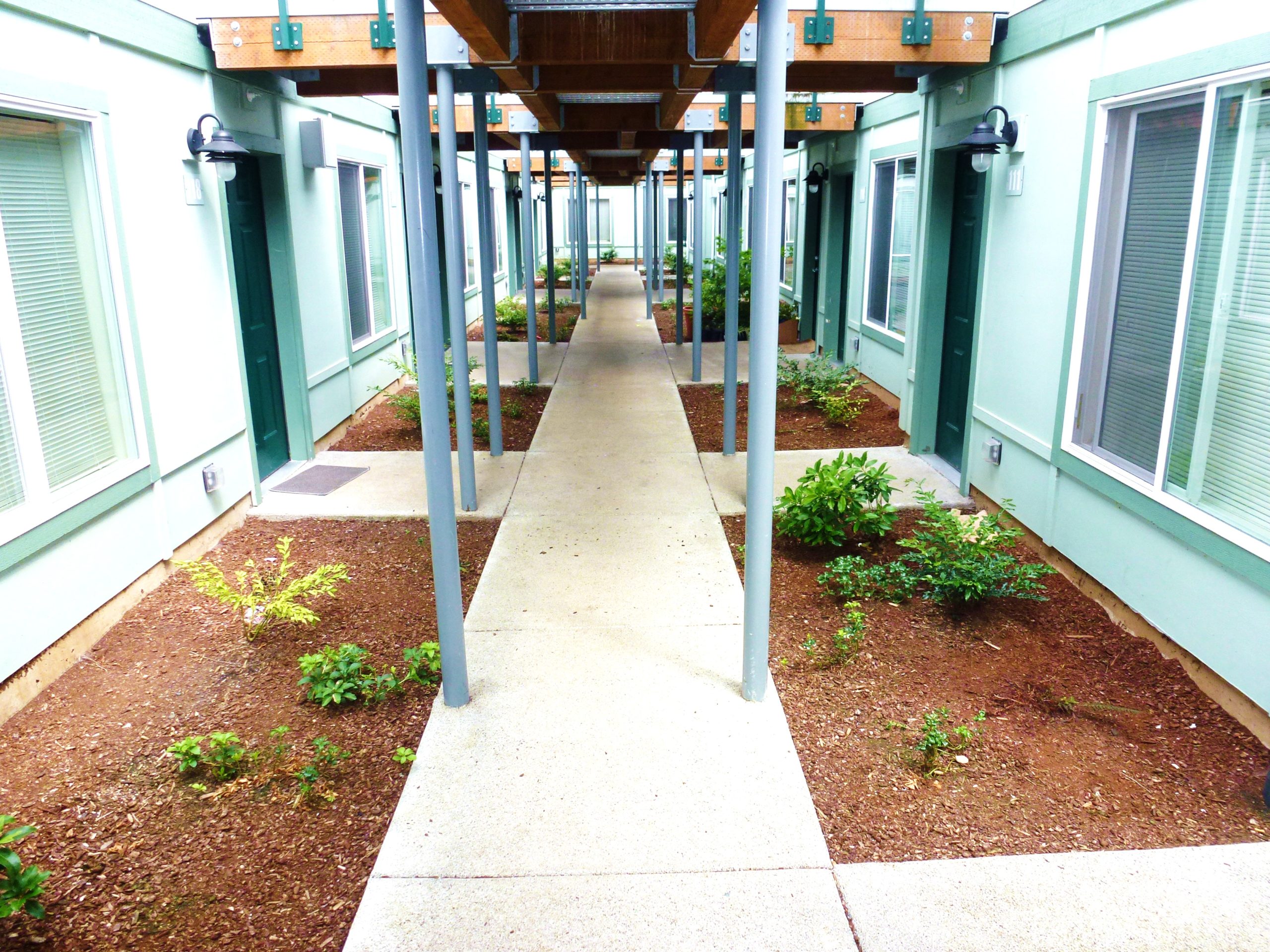 ---
Valley Oaks Apartments walkways – Sonoma, CA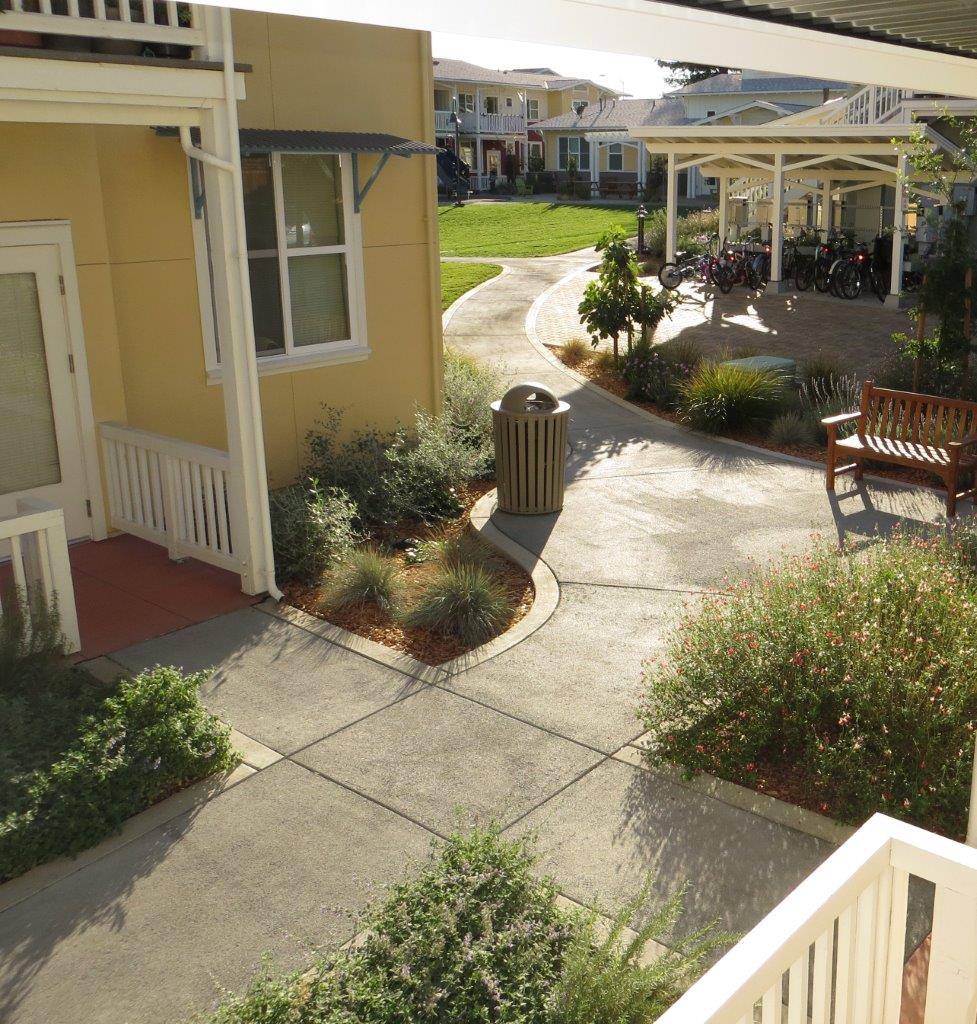 ---
TRAILrider® installation of City walking trails – Cupertino, CA
The City of Cupertino, California wanted an alternative to asphalt, gravel and plastic grid systems for a nature park. They chose pervious because it is durable, and it is not made from petroleum products. They also wanted it installed quickly so park users could enjoy the new trail as soon as possible.   A quick installation was made possible by the Evolution TRAILrider® which easily paved more than 1,200 feet of eight-foot-wide trail the first day and 1,000 feet of ten-foot-wide pathways on the second pour.
---
1/4″ coarse grain pervious parking lot and drive lanes – Boulder Creek Northbank Surgical Center, Salem, OR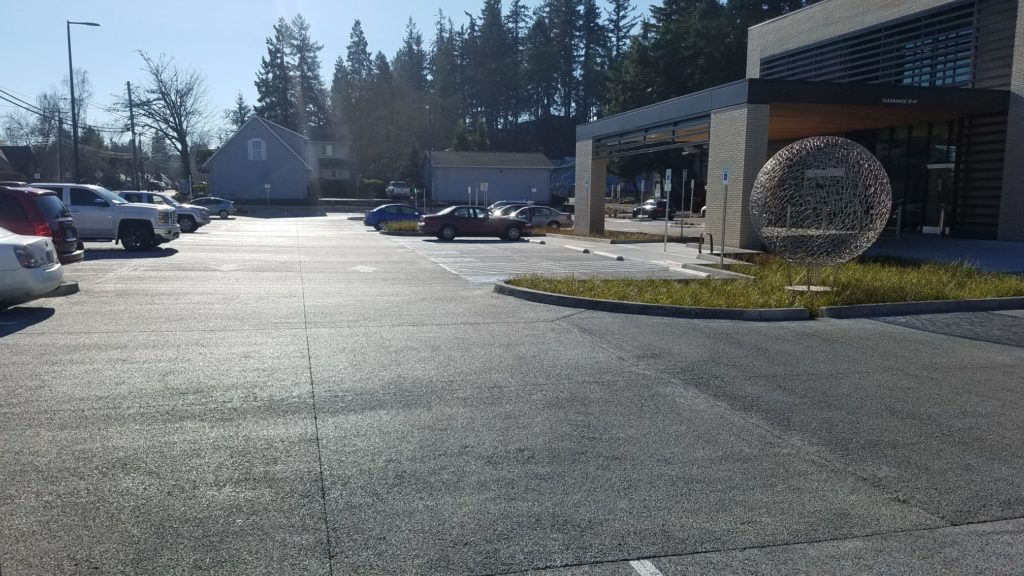 ---
Pervious pavement works well next to Oregon sand dunes – Heceta Self Storage, Florence, OR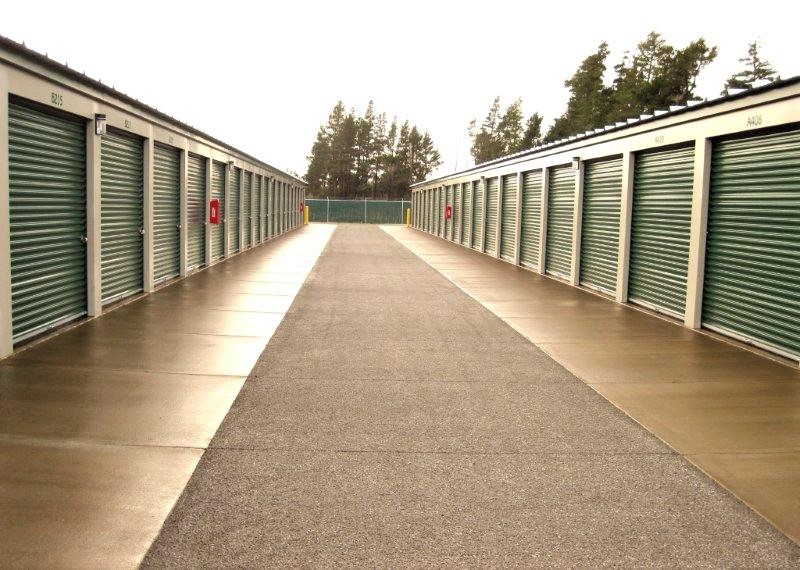 ---
Residential street stormwater abatement – Keizer, OR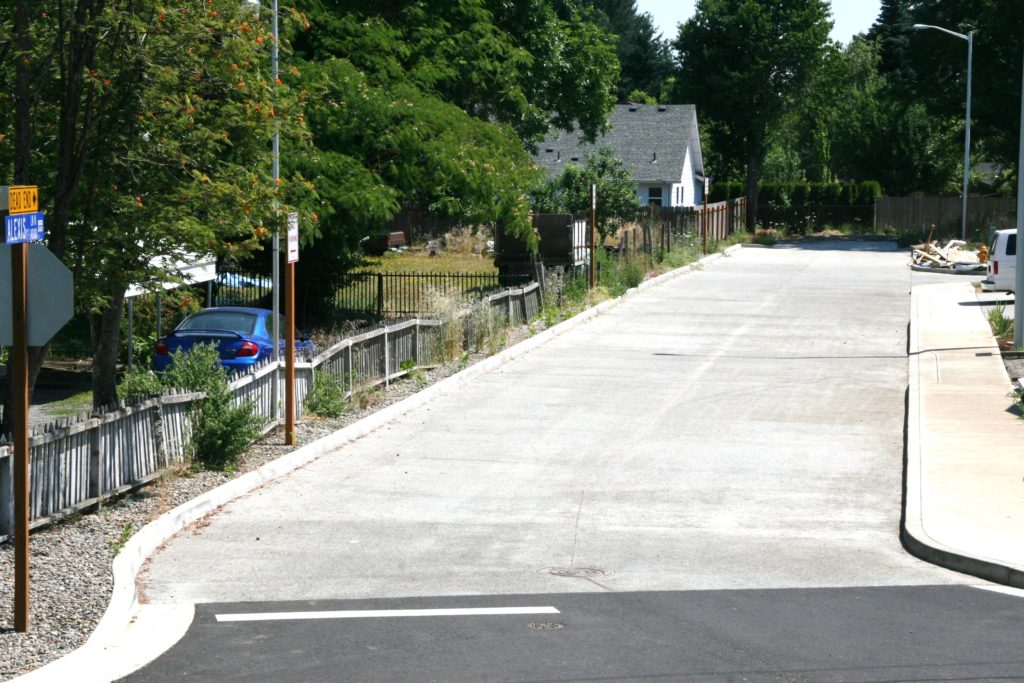 ---
Pervious pavement works well in high-water table land for development – Longview, OH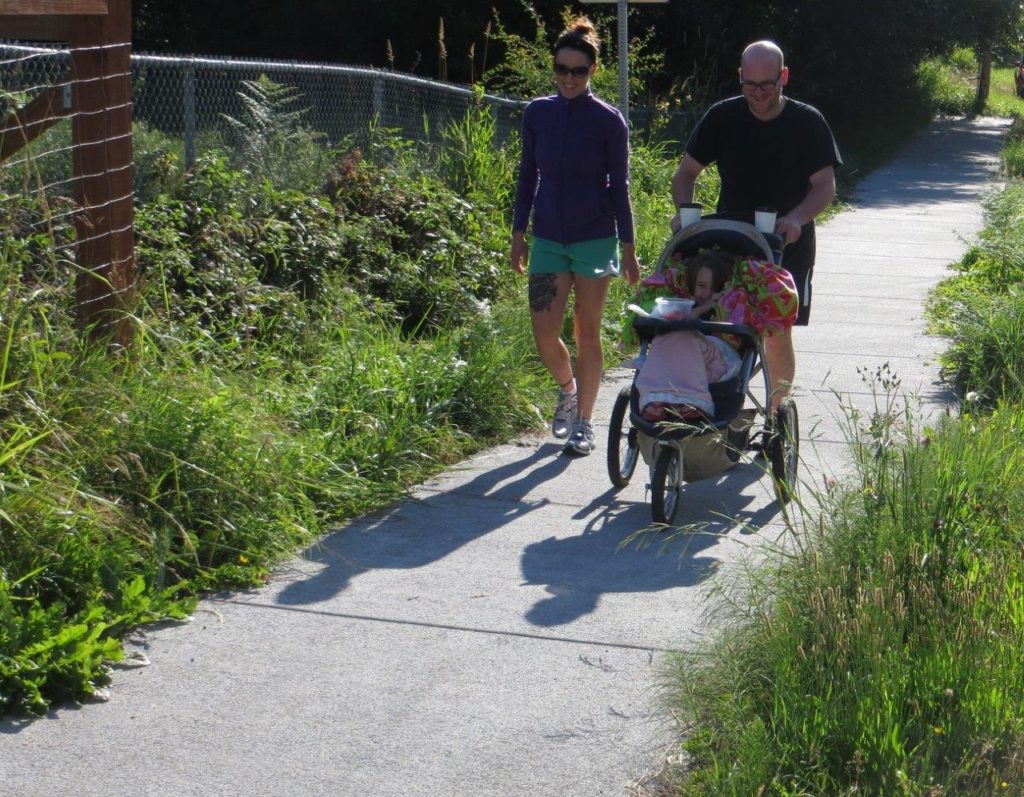 ---
StreamSafe coarse aggregate pervious mix entry – LDS Church, West Linn, OR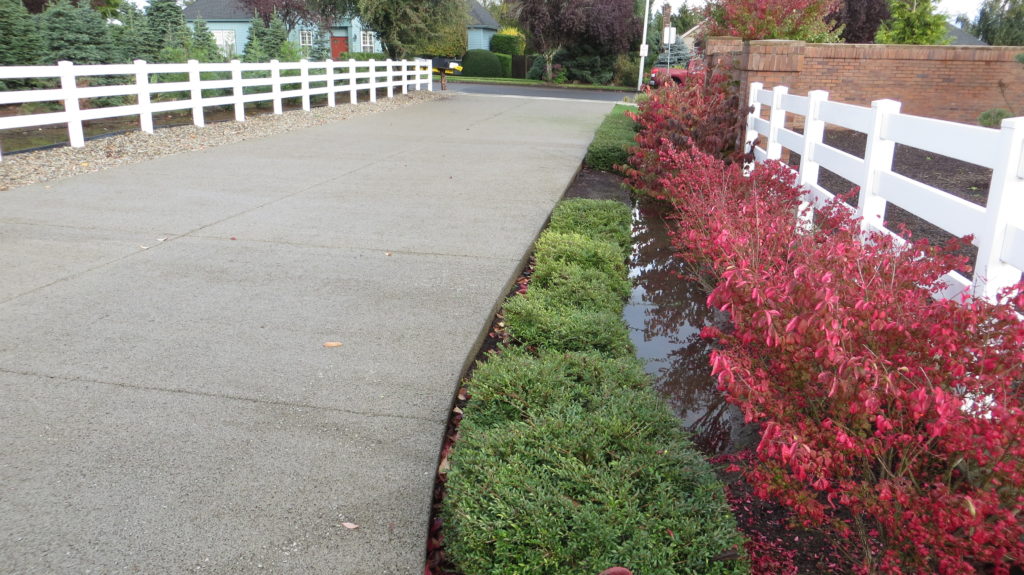 ---