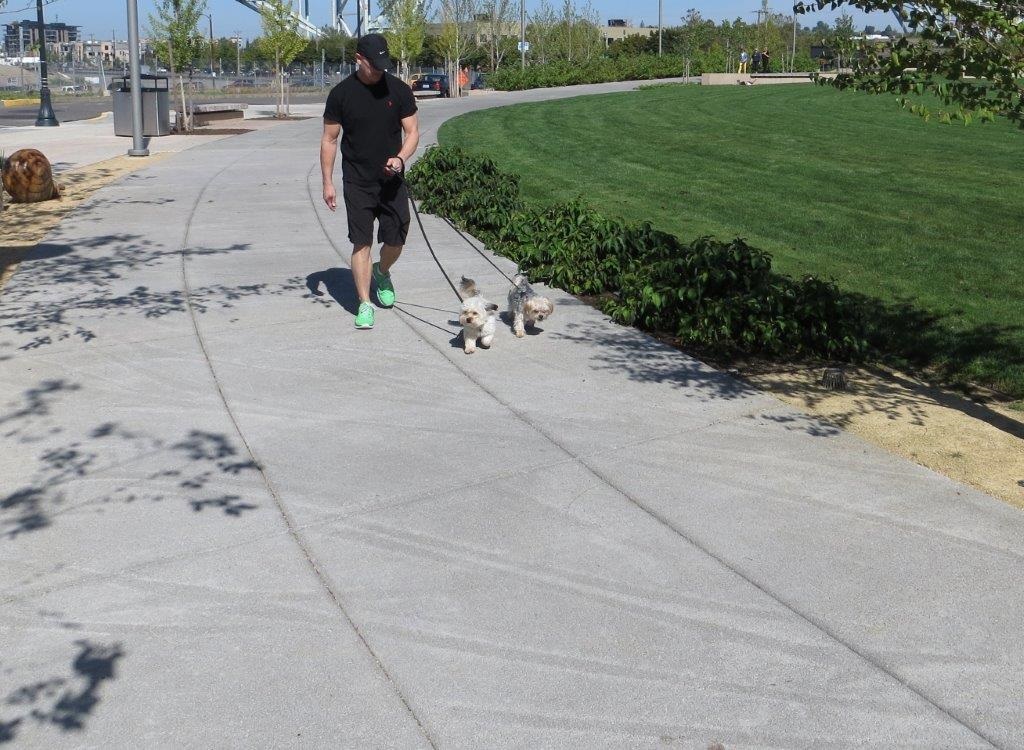 WalkWay™ FINE-GRAIN PERVIOUS

Pervious Concrete has its benefits but the fact is, it usually looks ugly! WalkWay™ is different. We start by using a smaller aggregate along with an exacting water/cement ratio to produce durable, beautiful, and beneficial Fine Grain Pervious Concrete.

Fine-Grain Pervious mixes deliver people-friendly, highly permeable, and easy to maintain concrete.
Zero Runoff
Mimics natural infiltration
Prevents erosion
Structural strength and durability
Does not count as impervious surface
More usable square footage available for buildings and parking
Reduces or eliminates most storm water infrastructure
Compliant with New Storm Water Regulation:
An EPA "Best Practices" product
EPA Clean Water Act compliant
Clean River Rewards compliant
LEED Points: solar reflectance criteria & onsite treatment
Evolution WalkWay™ fine grain pervious concrete is perfect for
Pool Surrounds
Sidewalks
Patios
Courtyards
Walking/Bike Trails
Cart Paths
Plazas