Evolution Pervious Support Services.
Simplifying Pervious Concrete to Meet Stormwater Mandates
Evolution Pervious Support Services
EVOLUTION OFFERS TOTAL QUALITY MANAGED SERVICES FOR THE ENTIRE PROJECT TEAM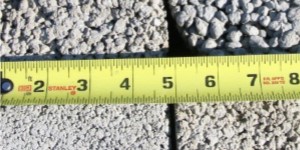 StreamSafe Pervious Options
Specifications and Support Services for Attractive Clean Water Compliant Pavements.
Pervious Supplier Support
Inexpensive options for producing high quality & profitable pervious concrete.
Installer Tools & Support
Techniques, tools & products that make placing quality pervious easier.