StreamSafe Pervious Options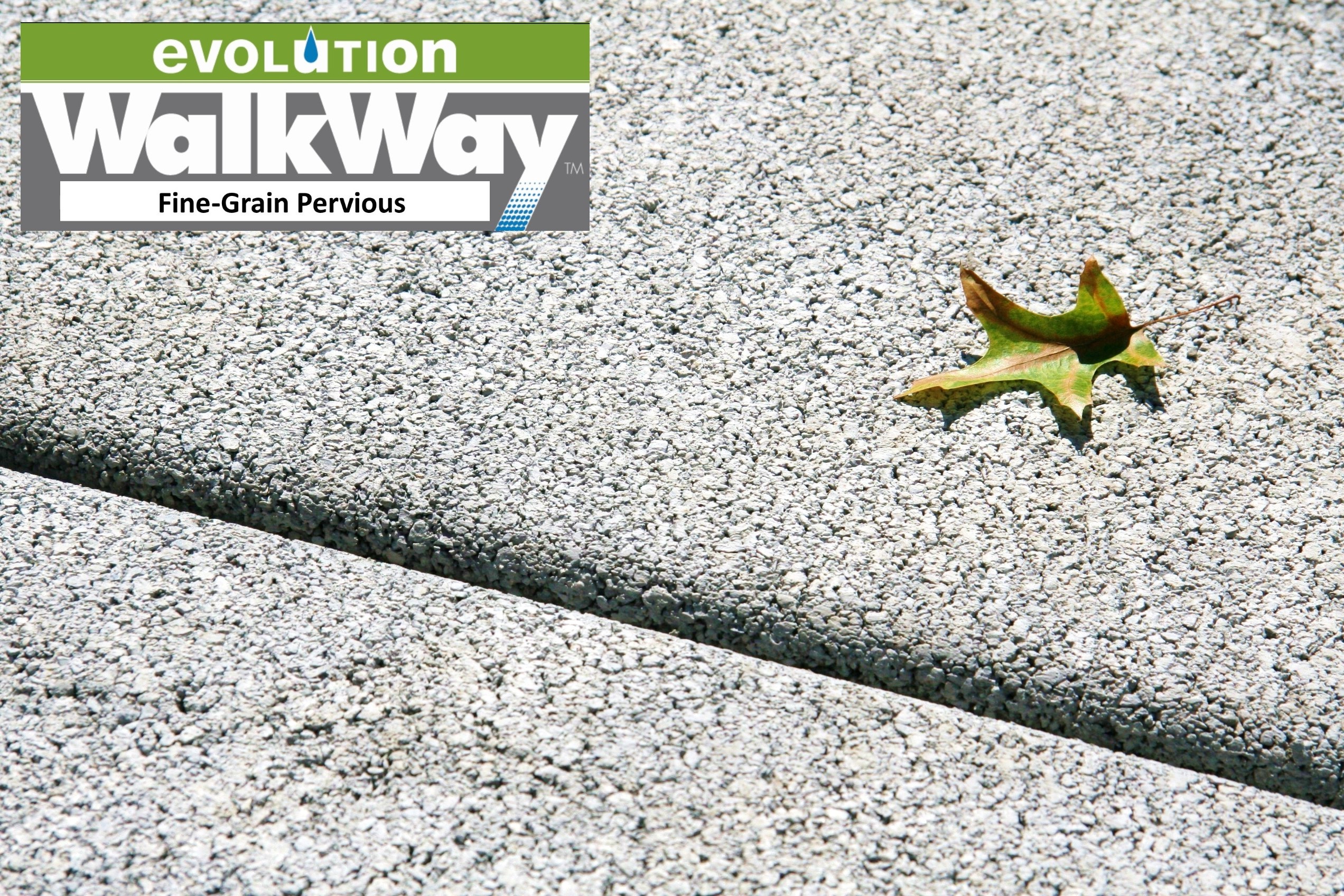 The Evolution of Pervious Pavement for stormwater management.
Federal regulations say stormwater management is now required.  But that does not mean you have to waste valuable property to build a bioswale or pave with harsh coarse aggregate pavements.
Evolution StreamSafe™ and Fine-Grain pervious pavements look more like traditional pavements but provide stormwater management that meet EPA Best Management Practices™.
In parking areas, we recommend our StreamSafe™ coarse grain pavement.
In pedestrian applications, WalkWay™ fine-grain pervious provides a great alternative.
If you have general questions feel free to contact Scott Erickson NRMCA Pervious Craftsman
Document Library
If your job needs mix design support, specification assistance, or onsite inspections we can help.
When you are ready for Specifications or a quote please give us a call so we can find you the nearest qualified contractor.
Specifications are not included in the technical flier section and are only available by contacting us. This allows us to make sure you get the latest version of the specification.